You don't have access to this course, but you can purchase it below.
LBO Modeling
The LBO Modeling program included in the Premium Package is now available as a stand-alone course. Designed for investment banking and private equity professionals who want to take their LBO modeling skills to the next level.
Build a comprehensive LBO Model from scratch
Learn to build comprehensive LBO models used to support real transactions
Designed for Private Equity associates, MBAs and investment bankers looking to break into PE.
Understand LBO concepts, typical deal structures and PE industry dynamics.
The exact same training program used by 4 of the top 5 Private Equity firms globally.
What You Will Learn
Learn how an LBO / Recapitalization works given today's benchmarks and credit environment
Develop an "industrial strength" LBO model driven off a fully integrated 3 statement model
Integrate switches for LBO vs. Recap accounting treatment
Toggle between tax and valuation implications of asset deals, (338(h)(10) election, and stock sale
Learn best practices for modeling Senior, Revolver, Sub, Mezzanine and Preferred stock
Add a PIK toggle to various debt tranches
Integrate cash sweep functionality into term loan debt tranches
Build the Sources & Uses (S&U) schedule – the correct way
Analyze & sensitize IRRs for sponsors, management, preferreds, and mezzanine
Modeling complex accounting adjustments including deferred taxes, fair value write ups, and goodwill
Attach a DCF valuation to your LBO
Use as a reference to get ahead on the job and in your career
Gain the confidence to ace your private equity interviews
Wall Street Prep's LBO Modeling course is used at top financial institutions and business schools.
Course Samples
Reviewing Our LBO Model
Distribution Waterfall Exercise
Adding a DCF Analysis to the LBO Model
Course Highlights



Step-By-Step Modeling Video Instruction

Wall Street Prep's LBO Modeling Self Study Program teaches students how to build, analyze, and interpret LBO models and transactions in a step-by-step fashion using videos, readings, ready-to-use LBO models and exercises using a real case study.




Real World "On the Job" Investment Banking Training

The Advanced LBO Modeling Program bridges the gap between academics and the real world to equip students with the practical financial skill set that they will need in private equity and leveraged finance. Students learn LBO modeling in Excel from scratch using intuitive, step-by-step instruction and model templates the way it is actually performed in private equity. The program utilizes a case study format, as students follow their tutorial guide alongside the Excel model templates, and are directed to the appropriate external documents (SEC filings, research reports, etc.) in order to build complex LBO model the way they would on the job.




Support Center

Upon enrollment, students gain 24-month free access to Wall Street Prep's Online Support Center, where they receive answers to questions, free downloads, and important updates.




Macabacus Excel Plugin

Free access to Macabacus, all-in-one suite of time-saving tools designed for people who build financial models in Excel. Use keyboard shortcuts for common number formats, to cycle rapidly through different font and color schemes and to navigate a formula's inputs across worksheets and workbooks. Easily understand long formulas with the powerful 'Precedents' and 'Dependents' Tool, and much more. This 6-month free access is for the full version of Macabacus that also includes essential tools for Powerpoint and Word!
Prerequisites
Those who enroll should have an introductory knowledge of accounting (e.g. interaction of balance sheet, cash flow, and income statement) and proficiency in Excel. Students with no prior background in Accounting should enroll in the Accounting Crash Course. Students with limited experience using Excel should enroll in the Excel Crash Course.
Course TOC
2
Introduction to LBOs
7:25
3
Working Through the Dell LBO on a Cocktail Napkin, Part 1
8:07
4
Working Through the Dell LBO on a Cocktail Napkin, Part 2
5:42
5
What makes a good LBO?
4:26
6
Current LBO Environment, Part 1
7:51
7
Current LBO Environment, Part 2
9:10
8
Current LBO Environment, Part 3
6:55
9
Tax savings in LBOs
3:37
10
Tax Reform Impact, Part 1
3:51
11
Tax Reform Impact, Part 2
4:45
12
LBO Capital Structure - Equity
4:02
13
LBO Capital Structure - Debt
7:04
14
Term Loans & the Revolver, Part 1
6:43
15
Term Loans & the Revolver, Part 2
7:16
18
Mezzanine Financing & Bridge Loans
3:39
19
Extended Dell LBO on a Cocktail Napkin, Part 1
2:46
20
Expanded Dell LBO on a Cocktail Napkin, Part 2
6:07
Chapter 2: The Structure of PE Firms & Investor Dynamics
22
How PE Funds Work
7:12
23
GP vs. LP Dynamics
5:15
24
Tax Reform Impact on the Structure of PE, Part 1
5:11
25
Tax Reform Impact on the Structure of PE, Part 2
4:42
26
Whole-Fund vs. Deal-by-deal Distribution Model
2:34
27
Distribution Waterfall Exercise, Part 1
10:12
28
Distribution Waterfall Exercise, Part 2
3:41
Chapter 3: Modeling a Real LBO
29
Case Study Introduction: The Leveraged Buyout of BMC
5:25
31
Initial Valuation: Offer Price vs. Enterprise Value
10:00
32
Diluted Shares, Part 1
12:26
33
Diluted Shares, Part 2
5:21
34
Sources and Uses of Funds, Part 1
13:20
35
Sources and Uses of Funds, Part 2
9:52
36
Creating the Historical Income Statement
13:24
37
Forecasting the Income Statement, Part 1
7:04
38
Forecasting the Income Statement, Part 2
8:35
39
Forecasting the Income Statement, Part 3
3:27
40
Forecasting Accounts Receivable
6:22
41
Forecasting Other Working Capital Items
10:30
42
Preparing the PP&E Schedule
10:44
43
Preparing the Software Development Costs, Intangibles and Goodwill Schedules
9:59
45
Forecasting Software Development Costs
2:16
46
Forecasting Intangibles, Goodwill, Other Assets & Other Liabilities
5:58
47
The Cash Flow Statement
7:05
49
Interest Income and Circularity
5:27
50
Modeling the Revolver
8:55
51
Modeling Required Debt Amortization
6:57
52
Modeling Cash Sweeps
12:33
53
Modeling the Revolver Borrowing Base Compliance
5:12
54
Modeling PIK Debt & Preferreds
4:05
55
Capitalized Financing Fees
2:23
56
Modeling Interest Expenses
16:58
57
Completing the IS and CFS
2:29
Chapter 4: LBO Exit & Returns Analysis
58
Model Review and Introduction to Exit Analysis
5:16
59
Enterprise Value at Various Exit Multiples
7:57
60
Exit Equity to Sponsors & Management, Equity Kickers to Mezz
7:24
61
Returns to Senior Debt
8:24
62
Returns to Sub Debt
5:39
63
Modeling IRRs and Cash-on-Cash Returns
3:43
64
Creating an LBO Summary Table
6:26
Chapter 5: Sensitivity Analysis
65
Modeling Hurdle Rate Sensitivity
11:16
66
IRR Sensitivity to Leverage and Valuation
7:12
67
IRR Sensitivity to Mezz Debt Terms
11:43
Chapter 6: Pro Forma Balance Sheet Adjustments
69
Setting up the Historical Balance Sheet
6:16
70
Adjusting the Balance Sheet to Reflect the LBO
11:58
71
Modeling LBO Goodwill and a Recap Toggle
3:16
72
Pro Forma Balance Sheet (PFBS) Historicals
2:30
73
Forecasting PFBS Assets
4:28
74
Forecasting PFBS Liabilities & Equity
11:26
75
Post-2015 financing fee rules in LBO models
12:03
Appendix I: Dividend Recaps
77
Understanding BMC's Dividend Recap
4:52
78
Adjusting the Model for BMC's Dividend Recap and PIK Toggle Sub Debt
3:43
79
Alarm Over Dividend Recaps
3:35
Appendix II: Advanced Purchase Price Allocation Modeling
80
Modeling Asset Write Ups
7:50
81
Asset Sale (338)/Stock Sale Toggle and DTLs
7:36
82
Impact on the IS and CFS
8:47
83
Impact on the Balance Sheet
5:06
Appendix III: Attaching a DCF Analysis to an LBO Model
84
Adding a DCF Analysis to the LBO Model
10:08
Appendix IV: KKR LBO of BMC in 2018
85
What the KKR deal tells us about likely actual IRRs
13:57
Appendix V: Debt Deep Dive
86
Leveraged Finance: Debt Deep Dive
Reading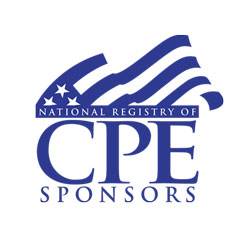 Earn CPE Credits with WSP Online Courses
Wall Street Prep is registered with the National Association of State Boards of Accountancy (NASBA) as a sponsor of continuing professional education on the National Registry of CPE Sponsors. State boards of accountancy have final authority on the acceptance of individual courses for CPE credit. Complaints regarding registered sponsors may be submitted to the National Registry of CPE Sponsors through its website: www.nasbaregistry.org.
X
The Wall Street Prep Quicklesson Series
7 Free Financial Modeling Lessons
Get instant access to video lessons taught by experienced investment bankers. Learn financial statement modeling, DCF, M&A, LBO, Comps and Excel shortcuts.