Interpreting Non-GAAP Reports
You don't have access to this course, but you can purchase it below.
Interpreting Non-GAAP Reports
Learn how to interpret non-GAAP disclosures and model their impact on historical results, forecasts and valuation. This course on interpreting non-GAAP reports is designed for investment bankers as well as equity research and credit analysts.
Why you should take this course
GAAP-based financial statements are increasingly becoming less relevant than "unofficial" non-GAAP/IFRS metrics.
Here, we walk through the challenges and lesser-understood nuances of accurately normalizing historical results and forecasts.
We discuss the mechanics and concepts required to correctly adjust operating and valuation models as well as common pitfalls associated with tax adjustments, share count adjustments and forecasting non-GAAP items in financial models.
Who is this program for?
This course is designed for professionals and those pursing a career in the following finance careers:
Investment Banking
Buy-Side Equity Research
Sell-Side Equity Research
Private Equity
Credit Research
FP&A and Corporate Finance
Wall Street Prep's Interpreting Non-GAAP Reports is used at top financial institutions and business schools.
Course Samples
Non-IFRS disclosures in practice
Normalizing for SBC, exercise II
Forecasting EBITDA
Prerequisites
The program assumes a basic introductory knowledge of accounting (e.g. interaction of balance sheet, cash flow, and income statement) and proficiency in Excel. Students with no prior background in Accounting should enroll in the Accounting Crash Course. Students with limited experience using Excel should enroll in the Excel Crash Course.
Course Highlights
Taught by bankers

Our instructors are former I-bankers who give lessons real-world context by connecting it to their experience on the desk.

Used on the Street

This is the same comprehensive course our corporate clients use to prepare their analysts and associates.

1.5x, 2x video speed

Save loads of time by bumping up playback speed to breeze through lessons at your own pace.

Instructor Support

Have a question on course content? Communicate directly with instructors by asking questions throughout the course.
Course TOC
Chapter 1: Introduction to non-GAAP items
1
Non-GAAP course welcome
1:18
2
Non-GAAP items overview
0:46
4
What Non-GAAP disclosures look like
3:39
5
Why firms are motivated to show Non-GAAP
1:23
6
Prevalence of non-GAAP disclosures
4:32
7
Regulatory oversight of non-GAAP
1:52
8
Two broad types of non-GAAP items
0:36
Chapter 2: Nonrecurring items
9
Nonrecurring items under GAAP
3:59
10
Unusual or infrequent items under GAAP
3:52
11
Non-GAAP nonrecurring items
3:51
12
Normalizing GAAP financials
7:25
13
Normalizing GAAP financials, II
3:35
14
Non-GAAP impact on valuation
2:57
15
Too many non-recurring items?
2:33
16
Nonrecurring items disclosures in practice
2:45
17
Income statement classification
3:01
Chapter 3: Noncash items — Stock based compensation
18
Introduction to non-cash items
2:25
19
Argument for & against adding back SBC
7:39
20
Stock based compensation (SBC) review
Reading
21
Normalizing for SBC, exercise I
5:03
22
SBC disclosures in practice
4:20
23
Normalizing for SBC, exercise II
7:40
24
Amortization of capitalized SBC
2:40
Chapter 4: Noncash items — Intangible asset amortization
25
Noncash items overview
5:12
26
Acquired intangibles exercise
3:38
Chapter 5: Historical EBITDA
27
Introduction to EBITDA
5:29
28
EBITDA and Adjusted EBITDA exercises
5:40
29
Determining Athena's historical EBITDA
6:57
Chapter 6: Forecasting EBITDA
30
Forecasting EBITDA
2:19
31
ATHN bottom up EBITDA, exercise I
7:02
32
The problem with the bottom up approach
2:57
33
ATHN bottom up EBITDA exercise II
4:50
34
ATHN EBITDA solution walk through
14:52
35
Top down EBITDA forecasting
7:51
Chapter 7: Other non-GAAP topics
36
Non-IFRS disclosures in practice
10:18
37
Non-GAAP issues in a 3-statement model
6:44
38
Non-GAAP diluted share count
11:09
39
Non-GAAP Items Conclusion
0:25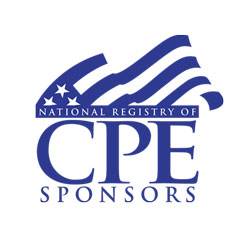 Earn CPE Credits with WSP Online Courses
Wall Street Prep is registered with the National Association of State Boards of Accountancy (NASBA) as a sponsor of continuing professional education on the National Registry of CPE Sponsors. State boards of accountancy have final authority on the acceptance of individual courses for CPE credit. Complaints regarding registered sponsors may be submitted to the National Registry of CPE Sponsors through its website: www.nasbaregistry.org.
X
The Wall Street Prep Quicklesson Series
7 Free Financial Modeling Lessons
Get instant access to video lessons taught by experienced investment bankers. Learn financial statement modeling, DCF, M&A, LBO, Comps and Excel shortcuts.