Private Equity Masterclass
You don't have access to this course, but you can purchase it below.
Course Bundle: Private Equity Deal Process + LBO Modeling
Private Equity Masterclass
4 of the Top 5 Private Equity firms globally use Wall Street Prep to train their incoming PE Analysts and Associates. Whether you're preparing for an LBO Modeling test or you want to learn to build an LBO model and become a better PE professional, this course has you covered.
The Private Equity Deal Process
+
LBO Modeling
PE Masterclass: Crushing the paper LBO is just the beginning
LBO Modeling & the PE Deal Process The Private Equity Masterclass teaches trainees how to construct comprehensive LBO models used to support real transactions and gives an insiders walkthrough of the nuances of the private equity deal process and the non-modeling day-to-day responsibilities of a Private Equity professional.
Led by PE Professionals This course is NOT an academic exercise. It is taught by PE professionals who have been involved in some of the most high-profile private equity deals in the last 10 years.
Learn from the Private Equity's #1 Trainer 4 of the Top 5 Private Equity firms globally use Wall Street Prep to train their incoming PE Analysts and Associates. Attending this program gives you access to the same virtual training.
This job-focused training program is ideal for

Private Equity associates, MBAs and investment bankers looking to break into PE.
A Complete LBO and PE Training Program
The Private Equity Deal Process
Learn how to add value to your deal team through each major phase of the PE deal process.
Understand the day-to-day responsibilities of a Private Equity professional.
Learn the roles and responsibilities of PE team members.
Understand the teaser, NDA, CIM and OM.
Learn to build a 1st Round Bid/IOI "Mini Model"
Understand how due diligence is conducted on a modern PE deal team.
Get an insider's look at PE deal negotiations.
LBO Modeling
Gain the confidence to ace your private equity interviews
Learn how an LBO/Recapitalization works given today's benchmarks and credit environment
Develop an "industrial strength" LBO model driven off a fully integrated 3 statement model<
Add a PIK toggle to various debt tranches
Build the Sources & Uses (S&U) schedule – the correct way
Modeling complex accounting adjustments including deferred taxes, fair value write ups, and goodwill
Attach a DCF valuation to your LBO
Get Wall Street Prep's Private Equity Masterclass Certification
Trainees are eligible to take the LBO Modeling and Private Equity Deal Process certification exams for 24 months from the date of enrollment. Those who complete the exams and score above 70% will receive the Private Equity Masterclass certification. The exams are challenging assessments that cover the most difficult concepts in the program.
Course Samples
PE Deal Process Introduction
PE Mini Model Walkthrough
LBO Modeling Course Welcome
LBO Modeling: Reviewing Our Model
LBO Modeling: Adding a DCF Analysis
LBO Modeling Template
Who is this program for?
Incoming and prospective PE associates
Asset management and hedge fund associates
Investment banking analysts and associates
Corporate finance and business development professionals
MBA students and business undergraduates
Private Equity Masterclass Highlights



Intuitive, Self-Paced and Comprehensive

Wall Street Prep's Private Equity Masterclass is intuitive and self-paced. The Private Equity Deal Process portion of the program walks users through the various stages of the PE deal process using a case study (JoeCo Coffee Company), documents such as the teaser, CIM, NDA as well as a "mini model" to show how deals are done and to teach what it takes to be a valuable part of a PE deal team. The LBO Modeling portion of the program teaches students how to build, analyze, and interpret LBO models and transactions in a step-by-step fashion using videos, readings, ready-to-use LBO models and exercises using a real case study.




Support Center

Upon enrollment, students gain free and unlimited access to Wall Street Prep's Online Support Center, where they receive answers to questions, free downloads, and important updates from a support staff comprised entirely of experienced former investment bankers




Private Online Tutoring (Additional Fee Applies)

Want a little extra attention? Live video-chat tutoring is available with experienced real estate professionals (additional fee applies). In addition, your tutoring sessions enable you and your tutor to share models, a virtual whiteboard and any other files via an integrated web and phone platform that enhances the learning experience.
Prerequisites
The program assumes a basic introductory knowledge of accounting (e.g. interaction of balance sheet, cash flow, and income statement) and proficiency in Excel. Students with no prior background in Accounting should enroll in the Accounting Crash Course. Students with limited experience using Excel should enroll in the Excel Crash Course.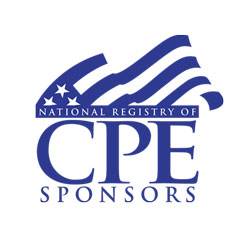 Earn CPE Credits with WSP Online Courses
Wall Street Prep is registered with the National Association of State Boards of Accountancy (NASBA) as a sponsor of continuing professional education on the National Registry of CPE Sponsors. State boards of accountancy have final authority on the acceptance of individual courses for CPE credit. Complaints regarding registered sponsors may be submitted to the National Registry of CPE Sponsors through its website: www.nasbaregistry.org.
X
The Wall Street Prep Quicklesson Series
7 Free Financial Modeling Lessons
Get instant access to video lessons taught by experienced investment bankers. Learn financial statement modeling, DCF, M&A, LBO, Comps and Excel shortcuts.