REIT Modeling
Ideal for investment banking, equity research, and real estate professionals with a focus on REITs. Trainees build financial and valuation models for a REIT the way it's done on the job.
Course Objective
At completion, trainees will have developed a comprehensive REIT model from scratch.
First, we will learn about the REIT industry's unique drivers and challenges. We will then build REIT financial and valuation models from scratch, using a step-by-step approach for an actual company, BRE Properties. Along the way, we will cover modeling best practices for same store properties, acquisitions, developments, and dispositions. In addition, we model and deconstruct critical REIT profit metrics like FFO, AFFO, and CAD. Part 2 dives into valuation modeling, with a focus on the Net Asset Value (NAV) approach.
What You Will Learn
In-depth REIT industry profile, drivers, terminology, tax advantages and structure (UPREIT's and DOWNREIT's)
Segment-level modeling (same store properties, acquisitions, developments, and dispositions)
REIT sector-specific drivers and forecasting best practices
Common REIT valuation approaches including Net Asset Value (NAV), comparable company and transaction analyses, and discounted cash flow (DCF) analysis
Modeling REIT-specific metrics and ratios – funds from operations (FFO) and adjusted funds from operations (AFFO / CAD)
Wall Street Prep's Real Estate (REIT) Modeling course is used at top financial institutions and business schools.
Course Highlights



Step-By-Step Modeling Instruction

Wall Street Prep's Real Estate (REIT) Modeling Course delivers step-by-step lessons through videos, readings, ready-to-use restructuring financial and valuation models and exercises using a real case study.




Real World "On the Job" Investment Banking Training

The Real Estate (REIT) Modeling Self Study program bridges the gap between academics and the real world and equips trainees with the practical financial skill set needed to succeed on the job. The program utilizes a case study format, as students follow their tutorial guide alongside the Excel model templates, and are directed to the appropriate external documents (SEC filings, research reports, etc.) in order to build complex Real Estate (REIT) models the way they would on the job.




Support Center

Upon enrollment, students gain 24-month free access to Wall Street Prep's Online Support Center, where they receive answers to questions, free downloads, and important updates.




Macabacus Excel Plugin

Free access to Macabacus, all-in-one suite of time-saving tools designed for people who build financial models in Excel. Use keyboard shortcuts for common number formats, to cycle rapidly through different font and color schemes and to navigate a formula's inputs across worksheets and workbooks. Easily understand long formulas with the powerful 'Precedents' and 'Dependents' Tool, and much more. This 6-month free access is for the full version of Macabacus that also includes essential tools for Powerpoint and Word!
Prerequisites
This course does not assume a prior background in Real Estate (REIT) Modeling. However, those who enroll should have an introductory knowledge of accounting (e.g. interaction of balance sheet, cash flow, and income statement) and proficiency in Excel. Students with no prior background in Accounting should enroll in the Accounting Crash Course. Students with limited experience using Excel should enroll in the Excel Crash Course.
Course Agenda
REIT overview

Industry profile
Industry drivers and terminology
Tax advantages of REIT's
REIT basics
The structure of REIT's (UPREIT's and DOWNREIT's)

Modeling REIT financial statements

The financials of REIT's as compared to other companies
Working with press releases, financial filings, and historical data
GAAP vs. Non-GAAP presentation of REIT financial data
Sector-specific  drivers and forecasting best practices
Forecasting Funds from operations (FFO), adjusted funds from operations (AFFO / CAD)Modeling same store properties
Impact of Modeling acquisitions, developments and dispositions on the three financial statements
Discontinued operations
REIT balance sheet forecasting Completed properties, CIP and land under development
Building a REIT cash flow statement

NAV modeling

Step-by-step modeling: Net Asset Value (NAV)
Common adjustments to NAV
Arriving at implied cap rates
Common NAV pitfalls and implicit assumptions
REIT Modeling Reviews
Re: REIT Modeling
From:
to reviews@wallstreetprep.com
I'm in the interview process for a research associate position on the real estate team at a major Canadian bank and I wanted to have a high quality report on a REIT ready as example of my work.
This course touched on a lot of areas I was weak on and made me realize things I was doing wrong in prior reports. I'm still in the process of interviewing, but I've advanced through multiple stages thus far and I feel confident moving forward.
Re: REIT Modeling
From:
to reviews@wallstreetprep.com
I am currently a director in MUFG Mexico in Energy (Oil,Gas, Power & Utilities), Mining, infra and some retailers.
This course was more of extra curricular learning for me, as we don't cover RE but I am very interested in the sector and have some future projects that relate to REITs in Mexico and other RE investment. It helped me better understand a new industry and improve my technical skills.
I had previously taken your financial modeling and DCF courses to polish and refresh my modeling skills and the courses were super useful.
Here, the explanations of how REITs work and the step by step explanations are very clear and easy to understand, even for someone like me who has limited experience in RE.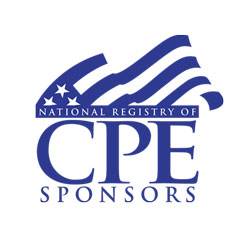 Earn CPE Credits with WSP Online Courses
Wall Street Prep is registered with the National Association of State Boards of Accountancy (NASBA) as a sponsor of continuing professional education on the National Registry of CPE Sponsors. State boards of accountancy have final authority on the acceptance of individual courses for CPE credit. Complaints regarding registered sponsors may be submitted to the National Registry of CPE Sponsors through its website: www.nasbaregistry.org.
X
The Wall Street Prep Quicklesson Series
7 Free Financial Modeling Lessons
Get instant access to video lessons taught by experienced investment bankers. Learn financial statement modeling, DCF, M&A, LBO, Comps and Excel shortcuts.