You don't have access to this course, but you can purchase it below.
Basic Package
An abbreviated version of the Premium Package that focuses exclusively on financial statement modeling. Trainees will learn modeling best practices and build a complete financial statement model. Valuation modeling included in the Premium Package.
Master Financial Statement Modeling
Develop a 3-statement model from scratch, inputting historical data and assumptions to project out financial statements using step-by-step instruction.
Learn core concepts that lay the foundation for other key modeling methodologies included in our flagship financial and valuation modeling program.
For students and professionals pursuing a career in investment banking, private equity, corporate finance or equity research.
What You Will Learn
Excel shortcuts and functions frequently used in financial modeling
Excel settings and formatting best practices for financial modeling
Creating model plugs via the revolver and cash sweep
Dealing with circularities in the model
Building a fully integrated 3-statement model using established forecasting and schedule conventions
Balancing the model and inserting automated checks
Perform sensitivity & scenario analysis
How to efficiently check models for errors, accuracy and integrity
Wall Street Prep's Basic Package is used at top financial institutions and business schools.
Course Highlights



Intuitive, Self-Paced and Comprehensive

Wall Street Prep's Basic Self Study Program is intuitive and self-paced. You should expect to spend approximately 20-30 hours to complete it. The program uses online video lessons, Excel model templates and various financial filings to teach students how to build, analyze, and interpret financial models in a step-by-step fashion at their own pace.




Real World "On the Job" Investment Banking Training

The Basic Package bridges the gap between academics and the real world to equip students with the practical financial skill set that they will need on the job. Our program will give you the confidence you need to ace your interviews and to get ahead in your IB career.




Support Center

Upon enrollment, students gain free, unlimited access to Wall Street Prep's Online Support Center, where they receive answers to questions, free downloads, and important updates from a support staff comprised entirely of experienced former investment bankers.




Private Online Tutoring (Additional Fee Applies)

Want a little extra attention? Live video-chat tutoring is available with experienced investment bankers for a fee of $800/hour. In addition, your tutoring sessions enable you and your tutor to share models, a virtual blackboard, and any other files via an integrated web and phone platform that enhances the learning experience.
Prerequisites
The program assumes a basic introductory knowledge of accounting (e.g. interaction of balance sheet, cash flow, and income statement) and proficiency in Excel. Students with no prior background in Accounting should enroll in the Accounting Crash Course. Students with limited experience using Excel should enroll in the Excel Crash Course.
Course TOC
Financial Statement Modeling Overview
1
Financial Statement Modeling Welcome
3:00
2
Financial Statement Modeling Course Roadmap
7:53
3
Excel Settings for Modeling
3:28
4
Excel For Mac Quick Setup
8:08
5
Keyboard Shortcuts
10:36
6
Excel Productivity Add-ins
18:35
Financial Modeling Best Practices
7
Formatting Conventions
9:17
8
Modeling Best Practices
15:38
9
Naming, Linking & Deleting Cells
9:48
Preparing for Our Case Study
11
Gathering Documents for Modeling (the "PIB")
8:49
12
Introducing Our Case Study
1:11
13
Locating Relevant Filings, Part 1
5:49
14
Locating Relevant Filings, Part 2
4:32
15
Modeling Roadmap, Part 1
4:29
16
Modeling Roadmap, Part 2
3:51
Inputting Historical Financial Data
17
A 30,000ft View of Our Model
3:57
18
Modeling Historical Data
2:25
19
Step 1 Inputting Historicals
7:46
20
Step 1 Solution Income Statement
15:16
21
Step 1 Solution Balance Sheet
17:04
22
Step 1 Solution Historical CF and Other
7:16
Forecasting the Income Statement
23
Forecasting the Income Statement
10:09
24
Step 2 Forecasting the Income Statement
12:42
25
Reading: Guide to Forecasting the Income Statement
Reading
Forecasting the Balance Sheet
26
Guide to Balance Sheet Projections
Reading
27
Balance Sheet Forecast Concepts
2:05
28
Working Capital Concept Checker Exercise
9:07
29
Working Capital Concept Checker Solution
5:18
30
Other Assets and Liabilities
3:41
31
Forecasting Balance Sheet Intro
2:09
32
B/S Forecasting - Current Assets
9:06
33
B/S Foecasting - CL and LT Debt
5:54
34
B/S Forecasting - Other Non-Current Liabilities
5:30
35
B/S Forecasting - Equity
4:55
36
Cash Flow Statement Introduction
2:32
37
Review: The Cash Flow Statement
11:59
38
Cash From Operations
13:08
39
Cash From Investing & Other Financing Activities
7:19
40
Cash Flow Statement Forecasting
9:47
41
Forecasting CFI and CFF
3:46
42
Review of What We've Done to This Point
5:56
43
Roll Forward Concept
2:12
44
PP&E Roll Forward Concept
2:08
45
Retained Earnings Roll Forward Concepts
1:36
46
Balance Sheet Schedules
1:13
48
Inputing Total D and A
6:07
49
Sanity Checking Model vs.Consensus
2:14
50
Other Non-Current Assets
4:42
51
An Alternative Approach
1:47
52
Modeling Retained Earnings
5:02
53
A More Robust Dividends Forecast
6:11
Revolver; Cash and Circularity
54
Understanding the Role of the Revolver in Financial Models
11:49
55
The Revolver as a Model Plug
5:42
56
Modeling the Revolver
11:09
57
Forecasting Interest Expense
11:12
58
Forecasting Interest Income
5:54
59
Circularity in Financial Models
23:02
Sensitivity Tables and Scenario Analysis
60
Sensitivity Analysis with Data Tables
15:03
61
Scenario Analysis Excercise
7:57
62
Scenario Analysis Solution
14:03
Modeling Earnings Per Share
65
Balancing the Model Exercise
4:57
66
Balancing the Model Solutions
29:25
Segment Level Revenue Build (PV Analysis)
68
Price x Volume Exercise 1
2:06
69
Price x Volume Exercise 1 Solution
4:41
70
Price x Volume Exercise 2
4:50
71
Price x Volume Exercise 2 Solution
14:20
72
PV Build Exercise 3
3:52
73
PV Build Exercise 3 Solution
8:18
74
CAGR (Compound Annual Growth Rate)
3:08
Digging Deeper on Working Capital
75
Working Capital Schedules
2:02
76
Accounts Receivable Roll Forward
9:05
77
Inventory Roll Forward
7:57
78
Working Capital and Liquidity Analysis
10:08
79
Depreciation Waterfall Introduction
17:22
80
Forecasting Depreciation Using a Waterfall
3:22
Updating an Existing Model for More Recent Results
81
Updating an Existing Model
8:54
Reviews
Re: Basic Package
From:
to reviews@wallstreetprep.com
I'm a senior actively searching for a career in the financial services industry and I have little experience modeling. I've discussed the course in two interviews now and recruiters love it. They see me going out of my way to better myself and set myself apart from others and that has helped me enter the second stage of interviews.
Re: Basic Package
From:
to reviews@wallstreetprep.com
I recently moved into a Corp fin/FP&A role at a startup after 3 years in a business operations role at a F100. My main goal in buying this course was to level set and refresh my operating model knowledge.
The Basic Package helped me get exactly the frame of reference I was looking for. I feel more confident in understanding the core tenets of our operating model and am able to apply my own intuition directly to my work.
Re: Basic Package
From:
to reviews@wallstreetprep.com
I just finished my junior year at Rutgers University and my main goal was to get a better understanding on how to create a Financial Statement Model since I had no previous experience with it. All the steps were extremely clear and every video was created very well.
I really enjoyed the course! Coming into the course I had no prior experience with creating financial statement models, but now I feel like I can create one for any company.
Re: Basic Package
From:
to reviews@wallstreetprep.com
A financial mentor recommended this course to me. He felt the basic package would help me earn some knowledges and prepare me for a recruiting event. (I am a graduating business student and with specialization in finance and I'm currently doing my last co-op work term as an accountant.)
I have gone through the keyboard shortcuts, and I'm impressed at how the replacement of the mouse made me more efficient. This course will strengthen my technical skills in understanding financial reports and using excel efficiently.
Re: Basic Package
From:
to reviews@wallstreetprep.com
I am starting an MBA program in the fall with the ultimate goal of being a buy-side equity research analyst, so I need to refresh my modeling skills before starting the recruiting process.
The choice was between WSP and Breaking Into Wall Street and the average reviews for WSP seemed stronger.
I have greatly enjoyed the course so far. The lessons are clearly taught and the hands-on approach to building a model for AAPL is extremely helpful. The templates that we use are very transferrable to other companies and I plan to utilize them to practice on my own with other companies.
The Basic Package has certainly helped me gain confidence when discussing how one goes about modeling a company. While I haven't often put this into practice yet, I'm certain it will prove very valuable when I begin recruiting with investment management firms.
Re: Basic Package
From:
to reviews@wallstreetprep.com
My main goal was to brush up on financial statements/modeling and learn some useful excel tricks before I started my full-time job as a commercial banking analyst post graduation.
The course definitely allowed me to do that. It was very enjoyable and hands-on. Once I completed it, I re-did the entire exercise for a different company.
I chose WSP over Breaking into Wall Street because a) WSP has more brand recognition, and b) I could upgrade later on to the premium version if I wanted to with WSP.
The Basic Package helped me become more confident before moving into my new job. Hopefully this will further develop my knowledge and skill, and help me to be more recognizable to bankers at bulge brackets.
Re: Basic Package
From:
to reviews@wallstreetprep.com
I purchased the Basic Package (as well as the Excel course) to try to better learn Excel functions and formatting as well as brushing up on some modeling skills. I am currently in a job search after being laid off from my first role and I wanted to be sharp for any case study interviews.
I chose WSP mainly because of the message boards on Wall Street Oasis and I also believed the price was right on these packages compared to others.
I thought the courses were great. I went through them rather quickly thanks to the ability to listen at a faster rate. Both packages taught me a lot about modeling and I became much more efficient with my excel skills.
I actually was able to use the skills from both packages to produce some solid case studies for a couple interviews.
Re: Basic Package
From:
to reviews@wallstreetprep.com
As a seasoned business professional recently promoted from an operations focused corporate finance position to a Director of FP&A, I purchased the basic package from Wall Street Prep to see if the premium package would be a worthy investment. I was not disappointed.
In reviewing the videos in the initial package, I found them to be very informative. Although I was familiar with the basic structure and connections between the financial statements, it was interesting to get an insider's view of equity operations and how the modeling is used on Wall Street.
I'd highly recommend the basic package for people in corporate finance functions, and am looking forward to going over the content in the premium package. I also learned a few new formulas in Excel, which rarely happens, and got a view of Wall Street that I did not have prior to going through the material.
Re: Basic Package
From:
to reviews@wallstreetprep.com
The course has been excellent. It is meeting all the expectations I had of the course, and exceeding many as well.  The Basic Package has allowed me to develop some further skills that will allow me to become more competitive in the business world.
Re: Basic Package
From:
to reviews@wallstreetprep.com
I chose WSP on the recommendation of my company's HR to improve my professional standard in the early stages of my finance career. It was a great preliminary to further experience. A good bridge.
Re: Basic Package
From:
to reviews@wallstreetprep.com
I purchased the Basic Package to learn 3 statement financial modelling for the purpose of analyzing a company and forecasting future performance. I chose WSP over other providers because I found it easy to understand the videos, liked the professional website layout and thought the free content was useful. The course allowed me to develop new skills I never had before.
Re: Basic Package
From:
to reviews@wallstreetprep.com
I chose WSP because of the course structure and the syllabus, the ease of use and the technical support that is offered. I thought the course was easy to follow and has helped me strengthen financial skills.
Re: Basic Package
From:
to reviews@wallstreetprep.com
I am a professional consultant (+18 years of experience) in the fields of capital budgeting, transport pre-feasibility studies, project finance, etc. The course elements showed prior to the purchase and the users reviews were the deciding factors which helped me choose WSP. Compared to other products that I know or even bought in the past, the value of this one is the best.
Re: Basic Package
From:
to reviews@wallstreetprep.com
I bought the Basic Package to get a better understanding of how the company is being valued by Investment Bankers. I like that the training is online, I can learn at my own pace and time, I also like the teaching methodology. I like that you teach the concepts first then go straight to the spread sheet for illustration. The training has provided me tools and guidelines on how to better evaluate performance of our business units.
Re: Basic Package
From:
to reviews@wallstreetprep.com
My main goal for the basic package was to get more familiar with financial modeling. I wanted to get more training than what some of my past internships provided and hopefully help me get a full time offer. I have tried other training companies who have provided me so much information it has been overwhelming, I liked your style of teaching much better and enjoyed the shorter videos. The course has made me more confident in interviews.
Re: Basic Package
From:
to reviews@wallstreetprep.com
I have my CFA and worked as an associate research analyst at an Investment bank for 5 years. I like that the course is broken into small chunks with new excel files for each segment. I feel sharp with my skills and has helped give me confidence for interviewing.
Re: Basic Package
From:
to reviews@wallstreetprep.com
The main goal for taking the basic package course was to bring me back up to speed on my financial modeling.  I was referred by a friend of mine who is in investment banking and said your course was hands down the best. The basic package helped me get up to speed on financial modeling again which will definitely help me in my meetings with customers.
Re: Basic Package
From:
to reviews@wallstreetprep.com
I have taken a few online courses on financial modeling and budgeting and I have found WSP to be the most effective. I thoroughly enjoyed the Basic Package because I felt that it went though every topic step-by-step using a real world examples. Overall, I really enjoyed this course as I learned the proper formatting that I didn't learn at my job, my only wish is that I knew about the course sooner! I really liked how there was an overview of the topic before modeling, it was a through step by step process that eliminated any confusion or questions.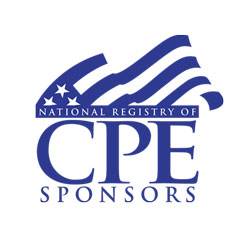 Earn CPE Credits with WSP Online Courses
Wall Street Prep is registered with the National Association of State Boards of Accountancy (NASBA) as a sponsor of continuing professional education on the National Registry of CPE Sponsors. State boards of accountancy have final authority on the acceptance of individual courses for CPE credit. Complaints regarding registered sponsors may be submitted to the National Registry of CPE Sponsors through its website: www.nasbaregistry.org.
X
The Wall Street Prep Quicklesson Series
7 Free Financial Modeling Lessons
Get instant access to video lessons taught by experienced investment bankers. Learn financial statement modeling, DCF, M&A, LBO, Comps and Excel shortcuts.