Mortgage Backed Securities
You don't have access to this course, but you can purchase it below.
Mortgage Backed Securities
Master the mortgage market, the second-largest bond market. Go from theoretical to practical and see how mortgages are analyzed on Bloomberg.
Why You Should Take This Course
This course has everything you need to work with mortgage backed securities.

You'll explore both CPR and PSA prepayment models; speed through Bloomberg Analytics; and master advanced bond math.
Discover how prepayments impact returns Mortgage loans are prepayable. Unlike other bonds that have fixed payments, MBS cashflows are dynamic. We will explore both the CPR and PSA prepayment models as analyze how changing prepayment speeds impacts Weighted Average Life, yields, and spreads.
Speed through Bloomberg Analytics Bloomberg has rich mortgage analytics that are used by Mortgage Traders and Investors daily. From diving into details on collateral pools to running Interest Rate sensitivity analysis on yields and spreads, you will learn how it's done on Wall Street.
Master advanced bond math We will demystify complex bond math topics including convexity and option adjusted spread. Develop an intuitive sense of how changing market interest rates will impact a bond's payout profile and then be able to quickly evaluate whether the bond yield will increase, or decrease based on the new payout profile.
What You'll Learn
Mortgage Cashflows
Convexity
Option Adjusted Spread
TBAs and Dollar Roll
Remics and CMOs
Course Samples
Introduction to Mortgage Backed Securities
Overview of the Mortgage Backed Securities Market
Creation of MBS, TBA Market
Get the Fixed Income Markets Certification
This course can be taken standalone, or as part of the Fixed Income Markets Certification Program. Graduates of the program earn a Wall Street Prep certification that can be shared with potential future employers.
Course Extras
Taught by bankers

Our instructors are former investment bankers who give lessons real-world context by connecting it to their experience on the desk.

Earn a Certification

Take this course standalone, or, to earn a shareable certification, as part of Wall Street Prep's Fixed Markets Income Certification Program.

Used on the Street

This is the same comprehensive course our corporate clients use to prepare their analysts and associates.

Free Unlimited Access to the WSP Support Center

Receive answers to questions, free downloads, and more from our staff of experienced investment bankers
Course TOC
Mortgage Backed Securities
2
Overivew of the Mortgage Backed Securities Market
8:03
3
Introducing MBS Pass-Thrus
7:15
4
Mortgage Cashflows
4:43
5
Exercise: Calculating Mortgage Principal and Interest Payments
3:49
6
Exercise Solution: Calculating Mortgage Principal and Interest Payments
4:05
7
Variations of Mortgages: Fixed vs. Adjustible Rate
3:56
8
Prepayments and Refinances of Mortages
5:52
9
Exercise: Mortgages Prepayments
5:43
10
Exercise Solution: Mortgages Prepayments
2:41
11
CPR Prepayment Model
5:08
12
PSA Prepayment Model
4:03
13
Exercise Solution: PSA Prepayment Model
2:46
14
Modified Duration Review
3:16
16
Impact of Rate Changes on Prices
5:29
17
Impact of Rate Changes on Duration
6:23
18
Collateral Details of a Mortgage Pool
3:51
19
Analyzing Collateral Metrics on Bloomberg
5:14
20
MBS Yield Table - Interest Rates vs. Prepayments
6:02
21
MBS Yield Sensitivities to Average Life
4:21
22
Option Adjusted Spread (OAS)
5:34
23
Option Adjusted Spread on Bloomberg
2:27
24
Creation of MBS, TBA Market
6:50
25
Analyzing TBAs on Bloomberg
4:32
26
Mortgage Rate Locks and the Dollar Roll
4:51
27
Exercise: Dollar Roll
8:13
28
Exercise Solution: Dollar Roll
6:13
30
Quiz

Mortgage Backed Securities Quiz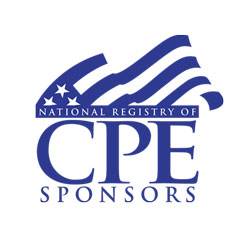 Earn CPE Credits with WSP Online Courses
Wall Street Prep is registered with the National Association of State Boards of Accountancy (NASBA) as a sponsor of continuing professional education on the National Registry of CPE Sponsors. State boards of accountancy have final authority on the acceptance of individual courses for CPE credit. Complaints regarding registered sponsors may be submitted to the National Registry of CPE Sponsors through its website: www.nasbaregistry.org.
X
The Wall Street Prep Quicklesson Series
7 Free Financial Modeling Lessons
Get instant access to video lessons taught by experienced investment bankers. Learn financial statement modeling, DCF, M&A, LBO, Comps and Excel shortcuts.