You don't have access to this course, but you can purchase it below.
Restructuring Modeling
Designed for restructuring-focused investment bankers, consultants and distress debt investors. Trainees will learn the restructuring framework and build a three-statement bankruptcy model the way it's done on the job.
Course Objective
At completion, trainees will have developed a 3-statement bankruptcy model from scratch and performed valuation and recovery analyses.
Using the Borders bankruptcy as our primary case study, we begin with an overview of the restructuring and bankruptcy framework. Then we will learn to build an advanced bankruptcy model from scratch, incorporating bankruptcy specific elements like DIP financing, the creation of liabilities subject to compromise, working capital drivers, cancellation of debt income, and Fresh Start accounting. We conclude the course with valuation analysis and a recovery analysis, where we will layer various valuation scenarios onto the model to analyze possible recoveries to the various creditors.
What You Will Learn
Model some of the most challenging aspects of a bankruptcy, including:
Working capital reclassifications such as critical vendors/AP
DIP financing, borrowing base and availability calculations, adequate protection payments
Balance sheet roll-forward schedules that maintain a consistent link structure to the cash flow statement and increase transparency
Fees, rejection claims and CODI
Model recoveries at various operating scenarios
Construction of a recovery waterfall that can accommodate scenarios that deviate from the absolute priority rule
Using conditional formatting and Excel's native date formulas to sensitize for different filing and emergence date scenarios
Avoiding circular references in the model while maintaining model integrity
Incorporating best practices for error-proofing, auditing, and model efficiency
Understanding how Fresh Start Accounting affects the model
Working capital reclassifications, such as critical vendors/AP
Wall Street Prep's Restructuring Modeling course is used at top financial institutions and business schools.
Course Highlights



Step-By-Step Modeling Instruction

The Restructuring Modeling Course delivers step-by-step lessons through videos, readings, ready-to-use restructuring financial and valuation models and exercises using a real case study.




Real World "On the Job" Investment Banking Training

The Restructuring Modeling self-study course bridges the gap between academics and the real world to equip trainees with the practical financial skill set needed to succeed on the job. The program utilizes a case study format, as students follow their tutorial guide alongside Excel model templates, and are directed to the appropriate external documents (SEC filings, research reports, etc.) in order to build real Restructuring models the way it's done on the job.




Support Center

Upon enrollment, students gain 24 month free and unlimited access to Wall Street Prep's Online Support Center, where they receive answers to questions, free downloads, and important updates from a support staff comprised entirely of experienced former investment bankers




Macabacus Excel Plugin

Free access to Macabacus, all-in-one suite of time-saving tools designed for people who build financial models in Excel. Use keyboard shortcuts for common number formats, to cycle rapidly through different font and color schemes and to navigate a formula's inputs across worksheets and workbooks. Easily understand long formulas with the powerful 'Precedents' and 'Dependents' Tool, and much more. This 6-month free access is for the full version of Macabacus that also includes essential tools for Powerpoint and Word!
Prerequisites
This course does not assume a prior background in Restructuring Modeling. However, it assumes an introductory knowledge of accounting (e.g. interaction of balance sheet, cash flow, and income statement) and proficiency in Excel. Students with no prior background in Accounting should enroll in the Accounting Crash Course. Students with limited experience using Excel should enroll in the Excel Crash Course.
Course TOC
Chapter 1: Restructuring Primer
1
Restructuring Overview, Part 1
30:44
2
Restructuring Overview, Part 2
38:11
3
Restructuring Overview, Part 3
22:04
4
Restructuring Overview, Part 4
12:05
Chapter 2: Restructuring Modeling Program
7
Model Structure, Part 2
9:22
8
Inputting Historicals
15:11
9
Forecasting the Income Statement
10:47
10
Forecasting Working Capital
12:53
11
Forecasting Property, Plant, and Equipment (PP&E)
10:55
12
Forecasting Goodwill and Financing Fees
10:50
13
Forecasting Accounts Payable
5:25
14
Forecasting Accounts Payable, Part 2
4:31
15
Forecasting Accounts Payable, Part 3
4:34
16
Accrued Liabilities and Other Long Term Liabilities
6:36
17
Lease Rejection Claims and Professionals Fees
5:22
18
Cleaning up the Balance Sheet and Income Statement
6:28
19
Debt Introduction and Modeling Prepetition Term Loans
8:38
20
Modeling the Cash Flow Statement
12:41
21
Modeling the Prepetition Revolver, Part 1
14:27
22
Modeling the Prepetition Revolver, Part 2
4:21
23
Modeling the DIP Revolver
9:17
24
Referencing Debt Related Forecasts into the CFS
3:10
25
Valuation and Debt Capacity
5:53
26
Sources and Uses of Funds
8:23
27
Modeling the Priority of Claims Waterfall
25:27
29
Debt Reinstatement
4:09
30
Modeling the Equity
7:13
31
Completing the Model
12:13
32
Additional Topics: Fresh Start Accounting
33
Additional Topics: The Thirteen Week Cash Flow
10:18
Reviews
Re: Restructuring Modeling
From:
to reviews@wallstreetprep.com
I find all WSP courses to be of very high standard and very well structured. It is also extremely helpful to be able to revisit certain topics when needed. Rhetorically and in terms of speed/density/logic, WSP courses are top of the class and second to none. WSP courses provide inspirations as to how to improve modeling work on a day to day basis, be it in LBO/DCF/general financial statement modeling, or as in this case Restructuring.  Once again, very well done WSP team!
Re: Restructuring Modeling
From:
to reviews@wallstreetprep.com
I'm an incoming intern in a Restructuring group. I was impressed by the primers provided and the breadth of concepts covered in this course. I'd happily refer someone interested in Rx to this course.
Re: Restructuring Modeling
From:
to reviews@wallstreetprep.com
The explanations are clear and helpful for me as a beginner. I especially like the access to Macabacus, I think that's a nice touch. I hope to be able to put what I've learned to good use when I make a move to go into the restructuring space.
Re: Restructuring Modeling
From:
to reviews@wallstreetprep.com
I found the Restructuring Modeling course to be extremely informative as someone with minimal prior knowledge of bankruptcy and restructuring.  The course does well to give a summary of the process, and explaining the significance of "pre-petition" and "post-petition" events.
My goal for purchasing the course was to prepare for an upcoming investment banking interview and case study and  I will be making a final decision on full-time job offers in the next week (thanks to WSP).
Re: Restructuring Modeling
From:
to reviews@wallstreetprep.com
The course helped me obtain an offer from arguably the top restructuring and turnaround consulting firm.
I'm currently a management consultant with a large global firm but wanted to shift into restructuring for a number of reasons.
I wanted to refresh my modeling skills while also getting a crash course on bankruptcy and restructuring as I had some interviews approaching.
Your course checked the boxes and I have an offer from firm name omitted. Firm name omitted was impressed I took it before my interviews.
Re: Restructuring Modeling
From:
to reviews@wallstreetprep.com
Having an online course was key. At this level, being able to determine the study pace is critical. Supporting documents were terrific.
Re: Restructuring Modeling
From:
to reviews@wallstreetprep.com
I took this course to prepare for my restructuring interviews and to learn modeling skills should I secure an offer in restructuring. I found the course to be useful and worthwhile – especially as good preparation for my interviews.
Re: Restructuring Modeling
From:
to reviews@wallstreetprep.com
I really believe that WSP does a great job in clearly explaining difficult subjects as well as teaches both students and working professionals very useful modeling techniques. Many of the modeling techniques that I have learned through the courses I have used in my career. Extremely useful and I wish I took the course prior to my first job in restructuring.
Re: Restructuring Modeling
From:
to reviews@wallstreetprep.com
Very few other providers offer courses that are as specialized as Wall Street Prep. The videos and the supplemental materials have been very helpful so far.
Re: Restructuring Modeling
From:
to reviews@wallstreetprep.com
I chose this course over other providers because Wall Street Prep provides training to large and well-known companies in the finance sector. The videos were very thorough and descriptive and along with the step-by-step manual it made it really easy to understand.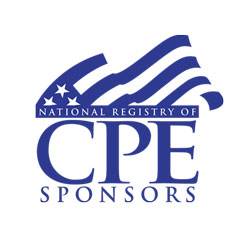 Earn CPE Credits with WSP Online Courses
Wall Street Prep is registered with the National Association of State Boards of Accountancy (NASBA) as a sponsor of continuing professional education on the National Registry of CPE Sponsors. State boards of accountancy have final authority on the acceptance of individual courses for CPE credit. Complaints regarding registered sponsors may be submitted to the National Registry of CPE Sponsors through its website: www.nasbaregistry.org.
X
The Wall Street Prep Quicklesson Series
7 Free Financial Modeling Lessons
Get instant access to video lessons taught by experienced investment bankers. Learn financial statement modeling, DCF, M&A, LBO, Comps and Excel shortcuts.