The PE Masterclass: Crushing the Paper LBO
is Just the Beginning
This job-focused training program is ideal for Private Equity associates, MBAs and investment bankers looking to break into PE.
LBO Modeling & the PE Deal Process

The Private Equity Boot Camp teaches trainees how to construct comprehensive LBO models used to support real transactions. But effective PE professionals must also understand the nuances of the private equity deal process and the non-modeling day-to-day responsibilities of a PE professional.

Led by PE Professionals

This boot camp is NOT an academic exercise. It is taught by PE professionals who have been involved in some of the most high-profile private equity deals in the last 10 years.

Learn from the Private Equity's #1 Trainer

4 of the Top 5 Private Equity firms globally use Wall Street Prep to train their incoming PE Analysts and Associates. Attending this program gives you access to the same virtual training.
FREE access to our Online LBO Modeling Course
Attending this program gets you a lifetime learning resource: Refresh your modeling skills at any time with our step-by-step LBO Modeling Course.
Agenda
This event is in Eastern Time (ET).
Each day runs from 9a-5p.
Day 1
Day 1
LBO and PE Overview, LBO Modeling The boot camp begins with a discussion of the private equity deal process. Participants will learn about the PE roles and responsibilities at each phase of a deal, from the review of teasers and first round bids to the due diligence process and LOI phase through deal closing. The second half of the day focuses on LBO concepts, typical deal structures and current industry dynamics.
Day 2
Day 2
LBO Modeling/PE Deal Process Trainees begin the LBO modeling process, paying special attention to the most common and challenging issues that emerge when modeling buyouts. We will focus the modeling on various equity and debt tranches, perform scenario and sensitivity analyses and finish with the modeling of advanced functionality and purchase price allocation.
Day 3
Day 3
LBO Modeling/PE Deal Process Trainees continue the LBO modeling process. By the end of Day 3 trainees will have built a comprehensive LBO model.
Online
Online
Pre-Seminar Excel Training
This boot camp assumes proficiency in Excel. Enrollment includes access to our popular Excel Crash Course for those who need an Excel refresher.
Online
Online
Post-Seminar Online Access
Enrollment includes access to the following online course(s):
Financial Statement Modeling
LBO Modeling
Wall Street Prep training is used at ...
Who is this Boot Camp For?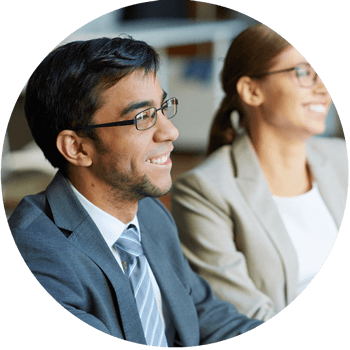 This PE Masterclass is targeted specifically for the following audience:
Investment banking analysts planning to or actively interviewing for PE
MBAs and undergraduates pursuing private equity
Current private equity professionals seeking to improve their skill set
Leveraged finance and credit professionals seeking a better understanding of their PE clients' process
Boot Camp Details
Revisit what you learn
This virtual seminar will be recorded and available for you to review any time from your Wall Street Prep learning dashboard.
Led by former private equity professional with applied expertise in LBO modeling methodologies, this seminar begins with a deep dive into the Private Equity deal process and the day-to-day responsibilities of a PE professional. The boot camp then turns to modeling, where participants will learn how to build a real, complex LBO model the way it's done on the job.
What's Included?
Comprehensive training materials (manuals and online exercises), Detailed reusable modifiable Excel model templates, Unlimited e-mail support for content-related questions for 12 months post-seminar.
What You'll Need
Laptop, Notepad, and Calculator.
Prerequisites
This seminar presumes knowledge of financial accounting (at least 1 semester or equivalent). Participants without this background must enroll in and complete the Accounting Crash Course prior to attending the seminar. In addition, it is strongly recommended that attendees complete the Financial Statement Modeling online course that comes with enrollment ahead of the seminar.
CPE Credit

Wall Street Prep is registered with the National Association of State Boards of Accountancy (NASBA) as a sponsor of continuing professional education on the National Registry of CPE Sponsors. State boards of accountancy have the final authority on the acceptance of individual courses for CPE credit. Complaints regarding registered sponsors may be submitted to the National Registry of CPE Sponsors through its website: www.learningmarket.org.
Cancellation Policy
Participants may cancel up to 3 weeks prior to the event for a full refund. A 20% cancellation fee will apply up to 1 week prior to the event. No refunds will be granted for cancellations made within 1 week of the event. Wall Street Prep reserves the right to cancel the seminar if enrollment is insufficient. Trainees will be refunded in full in the event of a cancellation.
Trainee Reviews
"Definitely recommend! Provides an extremely thorough exposure to an LBO model with a detailed understanding of its fundamentals. Great to get hands-on experience as the side by side walk through the model with the instructors makes it more intuitive."
— Amrata M.
"I definitely picked up a lot of useful tricks and knowledge, both through the prep-work and the virtual training, despite having prior knowledge of financial modeling and Excel use. There's always more to learn and the instructor quality as well as all the learning resources that you provide made this really useful."
— Sam O.
"It is comprehensive and gives you a good snapshot of the job. It definitely gave me a great view into the full deal process and parts that I had missed. I was able to ask a lot of questions. Also, the materials are very useful for future reference. Thank you so much for the course today."
— Maria Luisa E.
"Great overview of the softer points of working in PE, especially for people without a finance background. Typically, you get a lot about modelling etc., but this part of the job is important as well. Both teachers were great. I think having two is much better than one, given how different deals/work experiences can be."
— Jamal C.
"The course covered really helpful and relevant content about the deal process, beyond just running the valuation. I thought the general overview of the process was nuanced and helpful. Other courses I've taken were more focused on the modeling mechanics."
— Iris R.
"The training covers technical points with examples and exercises. Training is suitable for wanting to acquire technical know-how in LBOs. Also has useful tips for Excel that are taught throughout."
— Ali R.
Why Attend a Boot Camp?
Comprehensive Training
Our live courses pulls no punches. Each boot camp is the same intensive training used to prepare incoming analysts at top financial institutions.
Learn by Doing
Attendees "learn by doing" by working through practical exercises and building financial models from scratch using real case studies.
Networking Opportunity
Boot camps provide an opportunity to network with MBAs and professionals from industries including investment banking, corp dev and FP&A.
Experienced Instructors
Our instructor-practitioners are experienced bankers who give real-world context by connecting training to their own experience on the desk.
Excel Mastery
Our training reinforces speed, efficiency and consistency in Excel that investment banking analysts are expected to have on Day 1.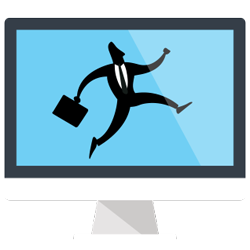 Continuing Ed & Webinars
Enrollment to most boot camps includes access to our continuing education online training platform and webinar series.
Online Training: Build a Full-scale LBO Model
Want to go further than the Paper LBO? Learn how to build a fully integrated comprehensive LBO model.
Build a full LBO model from scratch
12 hours of step-by-step modeling training
Real-world LBO Model template included
Used at top PE firms, investment banks and MBA programs
Earn 27 CPE Credits with WSP Online Courses
Wall Street Prep is registered with the National Association of State Boards of Accountancy (NASBA) as a sponsor of continuing professional education on the National Registry of CPE Sponsors. State boards of accountancy have final authority on the acceptance of individual courses for CPE credit. Complaints regarding registered sponsors may be submitted to the National Registry of CPE Sponsors through its website:
www.nasbaregistry.org
.
Questions? We're Standing By.
To learn more about this boot camp, fill out the form below or call us at: 617-314-7685
X
The Wall Street Prep Quicklesson Series
7 Free Financial Modeling Lessons
Get instant access to video lessons taught by experienced investment bankers. Learn financial statement modeling, DCF, M&A, LBO, Comps and Excel shortcuts.