Investment Banking is in Our DNA
Since 2004, we have worked with the world's leading financial institutions to design and deliver investment banking training programs that prepare new hires and existing professionals with the skills they need to succeed on job.
Analyst & Associate New Hire Training
Summer Intern Programs
Continuing Professional Development
Promotion Programs
Early Career and Recruiting Workshops
Investment Banking Clients Include
Wall Street Prep
Training in Action
Wall Street Prep provides end-to-end graduate and intern training across the firm's global IBD and Markets divisions, managing multiple streams across multi-week in-person sessions and asynchronous continuing development.
A leading global investment firm partners with Wall Street Prep to deliver "just in time" learning and group-specific learning journeys across its investment banking division (IBD) on Finance Passport© — an LXP built for investment banking professionals.
Client: Global Investment Bank
WSP supports Keybanc's recruiting team
Watch how Wall Street Prep partners with Keybanc to make their Annual Women in Corporate and Investment Banking Conference stand out from typical events by delivering marketable skills to its participants.
Wall Street Prep worked with a long-time client on an innovative competency-based Accelerator Program delivered virtually throughout the firm's full 2-year analyst program.
A leading "elite boutique" partnered with Wall Street Prep to improve the desk readiness of its Investment Banking Associate population.
A Global Bench of Experienced Faculty.

75+ Highly Specialized Investment Banking Practitioners
The instructor is the key to a successful classroom experience, yet many training companies use lower cost
non-practitioners. We are experienced investment bankers, private equity and investment professionals.
Brad Gibbs
Investment Banking
Marc Howland
Investment Banking,
Capital Markets
Sandya Swamy
Investment Banking,
Private Equity
Eric Cheung
Markets/Sales & Trading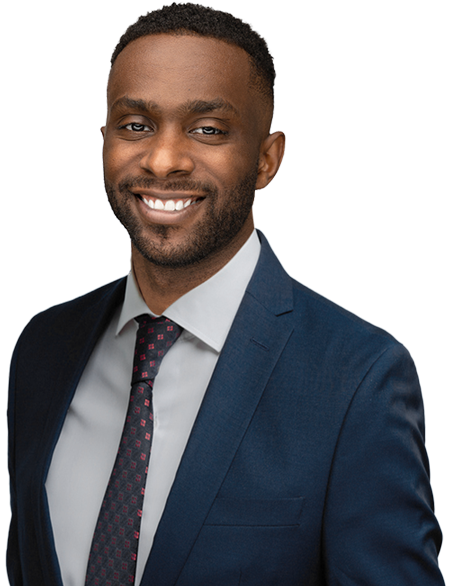 Zach Freeman
Investment Banking,
Private Equity
The Only Firm With a Dedicated Middle Market Practice
We do not deliver public-company oriented cookie cutter training. Our Middle Market IB practice is anchored by content of particular relevance for middle market transactions and taught by former middle-market practitioners.
"The analysis performed by middle market firms is very different from that of bulge brackets. We work with clients to build highly customized training sessions that are directly relevant to the middle market analyst's day-to-day work."
Femi Oganjumo
WSP Instructor-Practitioner
Topics We Teach
At the core of our tailored training solutions is a deep catalog of investment banking specific content offered both through in-person classroom programs as well as asynchronous on-demand online learning.
Accounting
Accounting and Financial Statement Analysis
Interpreting Non GAAP Reports
Navigating Financial Reports
Advanced Accounting
Middle Market M&A Processes
Financial Modeling
Financial Statement Modeling
Leveraged Buyout (LBO) Modeling
Impact of Tax Reform on Financial Models
Modeling Private Companies
Constructing an Operating Model
How to Check Models and Catch Mistakes
Mergers & Acquistitions
M&A Modeling
Advanced M&A Accounting
Sell Side & Buys Side Deal Process
Middle Market M&A Considerations
Stock Sales vs Asset Sales
Understanding Divestitures
Hostile Takeovers
Valuation
Discounted Cash Flow Modeling
Comparable Company Analysis
Comparable Transaction Analysis
Excel & PowerPoint
Excel Crash Course
Advanced Excel for Finance
Excel VBA Programming
Data Science
Data Analysis For Finance
Data Analysis in Python
Data Visualization
How We Work
We are the only firm in the market with insight and expertise into running and scaling investment banking analyst and associate training. Before presenting a comprehensive training program, we strive to deeply understand the makeup of your population, the goals of the stakeholders involved in training decisions and how the programs we deliver fit within your organization's broader learning culture.
Discover
Design
Refine
Deliver
Evaluate
From Our Clients
"Our employees are telling us this is the best virtual learning experience they have ever had. Getting our professionals in front of engaging virtual training is a key priority for us, so to get this level of feedback is a huge win."
- Associate Director of Learning & Development at a Global Investment Bank
"It's night and day the preparedness from this year's class, and I can't thank you enough for that. They're all doing really well, ramping quickly, and constantly say how helpful the sessions you taught were."
- Training Committee Member, Investment Bank that Switched to WSP in 2020
"WSP designed a program to introduce our interns to financial markets. We were thrilled with the outcome! Their ability to focus training on our own initiatives in growing product lines like ESG and alternatives was truly impressive."
- VP of Learning and Development, Global Investment Manager
"This training checked all the boxes. The simulations, trade pitches and Bloomberg exercises made the entire 2 weeks an incredibly engaging experience for our new hires. They're excited to get started and we're thrilled with where they're at."
- Director of L&D at a Global Investment Bank
"From what I hear from my b-school friends at other banks, our training sessions were the most detailed, personal, and intense (in a good way). I'm confident we're better prepared than incoming associates elsewhere."
- Participant in New Associate Training, Elite Boutique Investment Bank
"This training has been excellent! I expected it to mirror the online modules verbatim but it was much more tailored to what our groups at [company name withheld] expect from new associates.
- Participant in New Analyst Training, Top 10 Investment Bank
"Our new hires are really well prepared due to WSP's commitment in customizing the curriculum, integrating [company name withheld]-specific models and using specialized case studies relevant to their day-to-day work."
- Chief Talent Officer at Leading Middle Market Investment Bank
Book a 15-Minute Consultation